Castles Of Burgundy: Special Edition (Gamefound Preorder)
Estimated Release Date: Apr 2023
Preorder items are not yet available. The quantity available and "in stock" notations are the quantities we have available for advance order.
If there are other items on the order, the entire order will not ship until all preorders release.
Image, contents, and release date are subject to change.
Note: This is the Special Edition Pledge. Read here for more Updates: https://gamefound.com/projects/awaken-realms/castles-of-burgundy-special-edition
Note 2: This is a Group Pledge. Members' discounts do not apply.
Castles of Burgundy is a legendary Board Game design created by Stefan Feld, currently rated as the #17 best game in the world (via BGG rating, with 53k ratings). In this 1-4 players tabletop experience, you will take on the role of an aristocrat controlling a small princedom.
Trying to build a settlement with powerful castles, practice trades, exploit silver mines, and use the knowledge of travelers.
Now, this timeless game is coming back with an extremely polished, high-end special edition resulting from a collaboration between Ravensburger and Awaken Realms.
In this special edition, you can expect a complete re-design of art and layout to ensure that every piece will have great art and enhance in-game usability. Only the best materials (cardboard, cart paper, box, insert, etc.) will be used to provide endurance, and a premium feel. Many extra components will bring the gaming experience to the next level, such as double-layered player boards, special bags for hexes, 30% bigger tiles, or metal coins.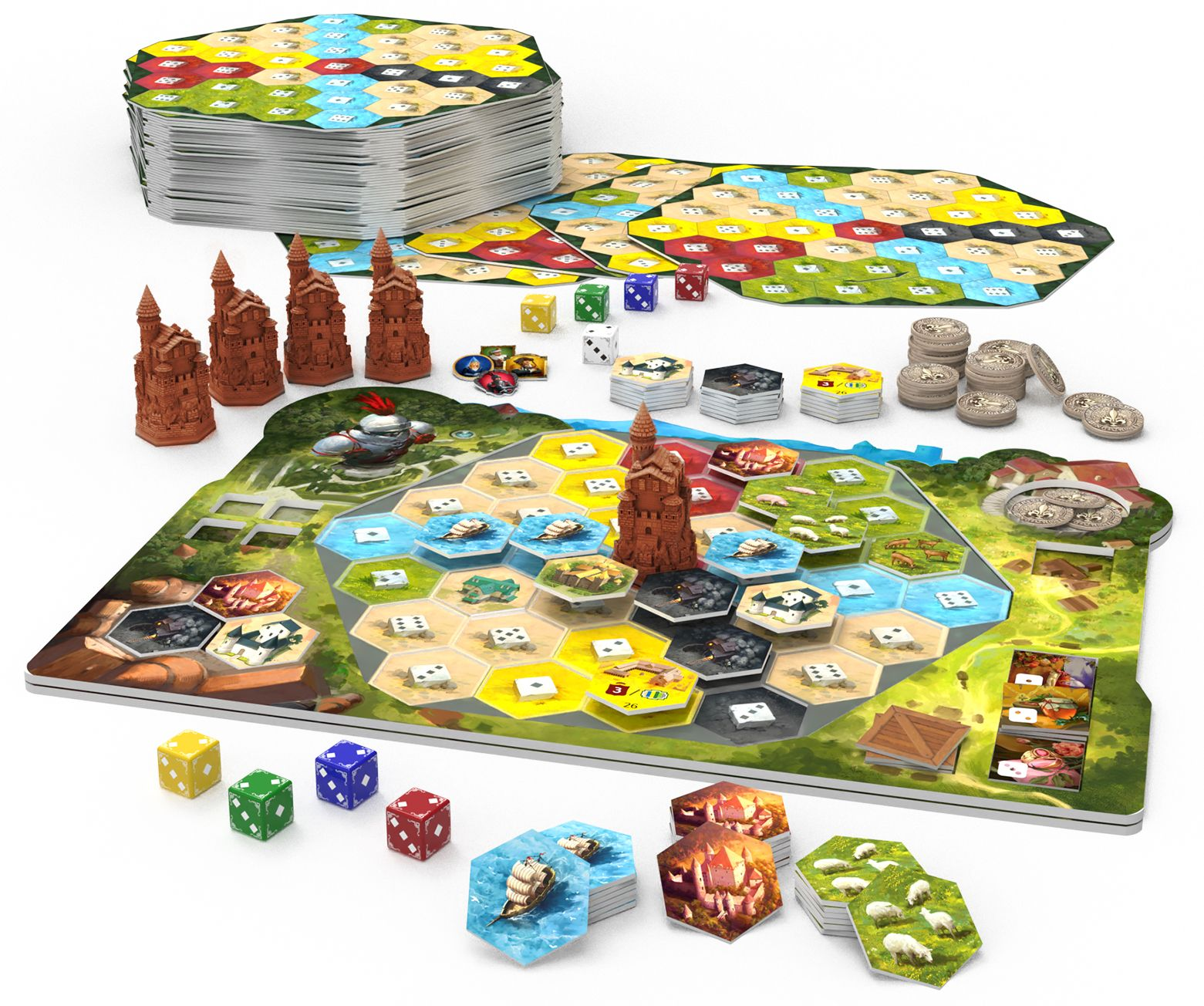 Game Genre: Strategy
Players: 2-4
Age: 12+
Game Length: 30-90
Out of stock
Description
Inside the Box:
Castles of Burgundy Special Edition
Stretch Goals