Lands of Galzyr: Base Game (Gamefound Preorder)
Estimated Release Date: July 2022
Preorder items are not yet available. The quantity available and "in stock" notations are the quantities we have available for advance order.
If there are other items on the order, the entire order will not ship until all preorders release.
Image, contents, and release date are subject to change.
Note: This is the "Lands of Galzyr: Base Game" Pledge. Campaign Link: https://gamefound.com/projects/snowdale/lands-of-galzyr?previewPhase=CrowdfundingEnded#/section/project-story
Lands of Galzyr is an adventuring game with an open and persistent world, with everyone's actions having consequences in both the current and future games. Players assume the roles of cunning adventurers traversing the lands while completing quests and trying to gather fame and prestige.
Each game continues where the previous one ended thanks to a clever save-and-load mechanism, with no need for paper-and-pencil bookkeeping. You can play the game as many times as you wish and even swap players between sessions.
Lands of Galzyr is set in Daimyria, the same world as both the Dale of Merchants series and Dawn of Peacemakers. Go adventuring with both familiar and new animalfolks!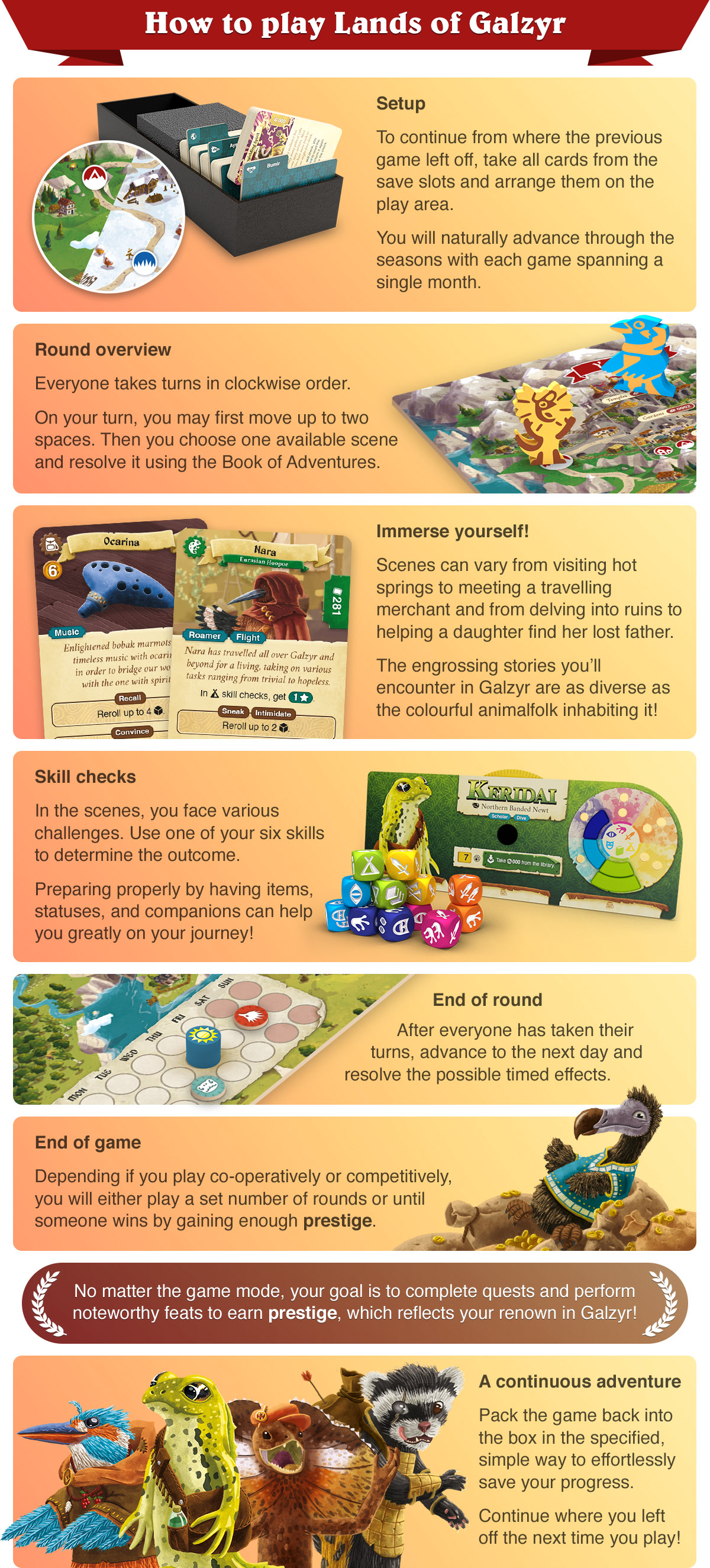 Game Genre: Adventure
Ages: 14+
Players: 1-4
Game Length: 60-150 minutes
5 in stock
Description
Inside the Box:
One copy of Lands of Galzyr. Includes all unlocked stretch goals