Unmatched: Battle Box (Gamefound Preorder)
Estimated Release Date: Feb 2023
Preorder items are not yet available. The quantity available and "in stock" notations are the quantities we have available for advance order.
If there are other items on the order, the entire order will not ship until all preorders release.
Image, contents, and release date are subject to change.
Note: This is the Battle Box Pledge. Read here for more Updates: https://gamefound.com/projects/restoration-games/unmatched-storage-and-accessories
Note 2: Select between the "Iconic Cover Design" or "Kaleidoscope Cover Design" and leave a msg during checkout. If you wish to get any add-ons, kindly leave a msg during checkout too.
Note 3: This is a Group Pledge. Members' discounts do not apply.
The Battle Box secures up to 12 Boost Cubes (which means you could get up to 24 heroes in a single Box!)
Display the sleek Iconic cover or energetic Kaleidoscope cover art on your shelf or turn it to display face-out, so you can show off all the great card art. Up to 3 gameboards rest comfortably on top of or below the Boost Cubes just like a regular board game.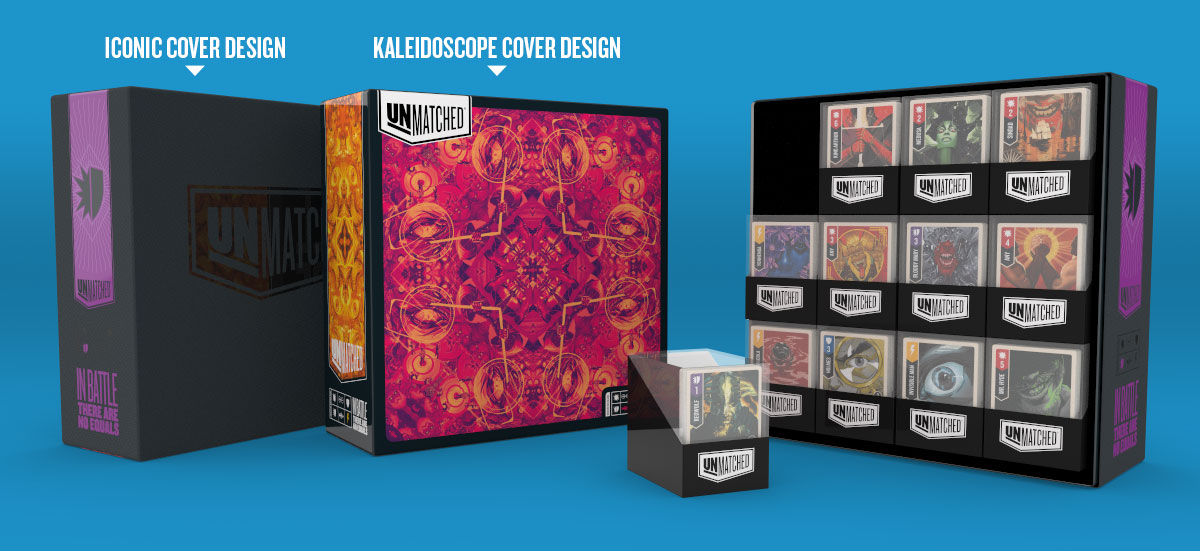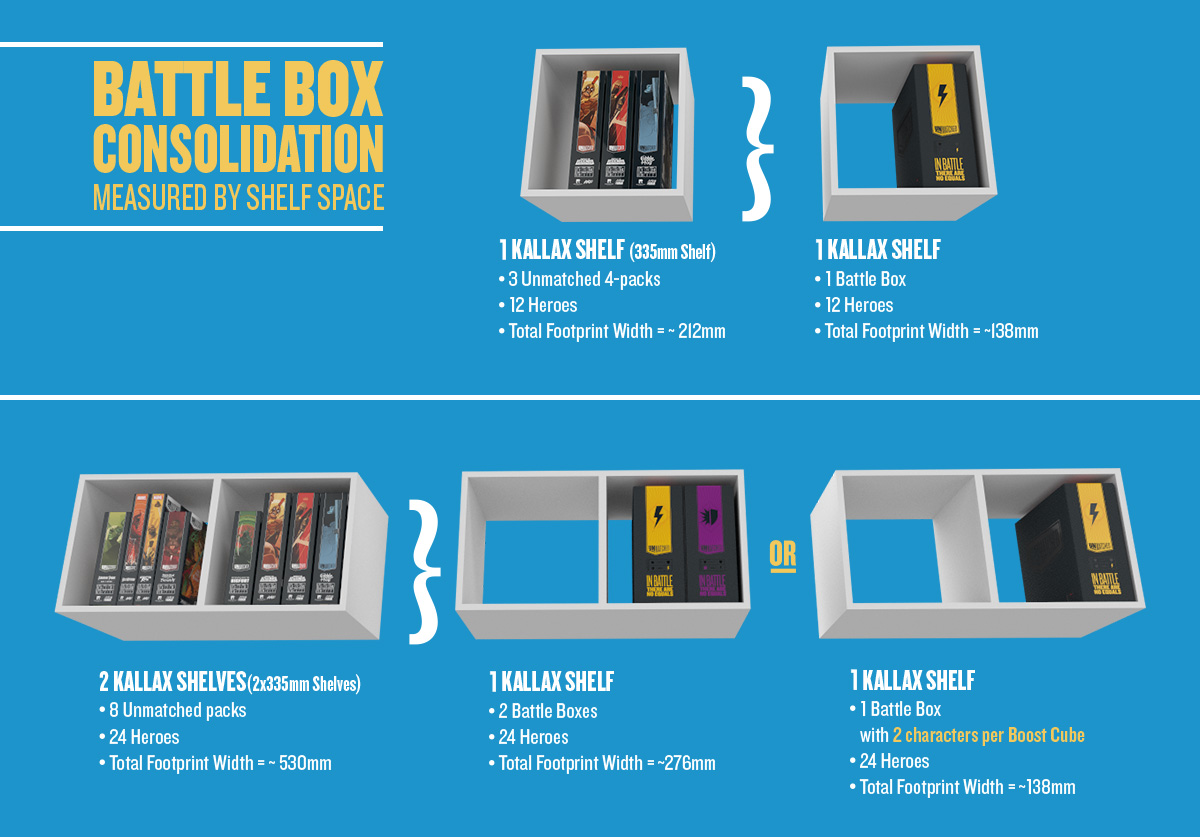 2 in stock
Description
Inside the Box:
Premium, custom, heavy cardboard box
Boost Cubes x 12