Weather Machine (Kickstarter Preorder)
$225.00
Estimate Arrival Date: Nov 2022
Preorder items are not yet available. The quantity available and "in stock" notations are the quantities we have available for advance order.
If there are other items on the order, the entire order will not ship until all preorders release.
Image, contents, and release date are subject to change.
Note: This is the Weather Machine Pledge. Campaign Link: https://www.kickstarter.com/projects/eaglegryphon/weather-machine-by-vital-lacerda-and-ian-otoole/description
Note 2: Subscribe to our Telegram Channel and PM us to get a coupon code.
In Weather Machine, you are scientists on Prof. Lativ's team, tampering with local weather: adjusting rainfall for farms, maintaining wind and clear skies for ecological energy sources, tweaking the temperature for resorts and sporting events.
The prototype is quite effective so far; however, a pattern has emerged, revealing a worrying side effect: Each use of the Weather Machine also alters the conditions elsewhere on the planet — a "butterfly effect".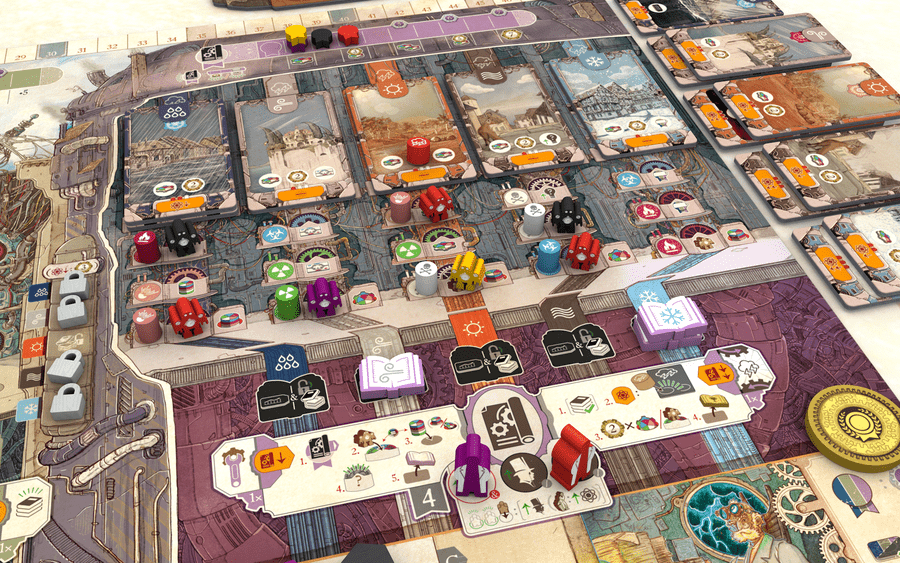 Game Genre: City Building
Players: 1-5
Age: 14+
Game Length: 80-150 minutes
Out of stock
Description
Contents:
Weather Machine (Kickstarter Edition)
Solo Mode by David Turczi
All Unlocked Stretch Goals
Additional information
| | |
| --- | --- |
| Items | On Mars: Alien Invasion, On Mars: Alien Invasion + Wooden Tokens |